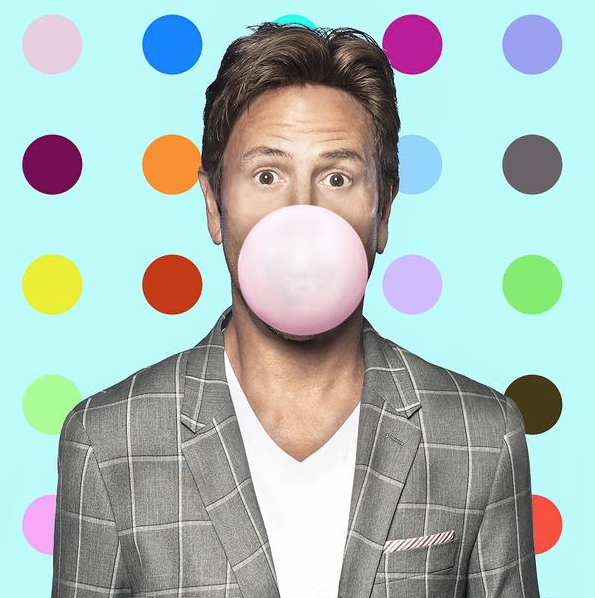 Nelson De La Nuez
Born in Cuba, 1959
Lives and works in Los Angeles, CA, United States
About Artist
As one of the world's most collected, significant pop artists today, Nelson De La Nuez is a born iconoclast known as the King of Pop Art, with a great American story, having come from Cuba at age 7 with nothing but talent. Using his unique juxtaposition of pop culture and surrealism, blended with America's rich culture and history, De La Nuez has created works of art that are now considered timeless.
He became recognizable for his style in the early 1980's for his original use of iconic games such as Monopoly with newspaper backgrounds as well as luxury items utilizing fun, pop bubbles to emphasize in a tongue in cheek manner the luxury lifestyle. He created and set the trend for this style long before any others that were to follow.
De La Nuez took pop art far beyond where its roots began and made it all his own.
Selected Exhibitions
2019
LA Art Show, Los Angeles, CA (1/2019)

2018
Miami Art Basel, Context, FL (12/2018)
Baselworld, Basel, Switzerland
Hong Kong Art Basel, Hong Kong
Art Market San Francisco, San Francisco, CA
LA Modern & Contemporary Art Show, LA CA
Pop, Bang; De La Nuez, DTR Modern Palm Beach, FL

2017
Corum Bubble Watch; De La Nuez Bubble Collection, Launch During
Miami Art Basel, Miami Beach, Scope, FL
Miami Beach Art Basel, Miami Beach, FL
Made in America Solo Show, Caesar's Palace, SKYE Art Gallery, Las Vegas
Pop Masters DTR Gallery Boston, MA
The King of Pop Art: The De La Nuez Collections, Gallery 1949, Aspen, CO
Ritz Carlton Georgetown, Washington D.C., Lobby & sitting areas
Hong Kong Art Basel, Hong Kong
Big Red Dots De La Nuez, Saatchi Gallery
De La Pop Luxe Collection, Ritz Carlton, Cancun
Art Palm Beach, Palm Beach, FL
Backstage at the Geffen Exclusive VIP Gala Featuring Nelson De La Nuez
Pop Art- Honoring Mel Brooks & Quincy Jones, Westwood, CA
Sotheby's Auction House
Art Boca, Boca Raton FL
De La Nuez Icons, Pop and HBO, Blink Digital Studios/HBO, Burbank
LA Art Show, Los Angeles CA
Selected Article / Publication
2018
Michael Weare, Luxury Watchuseek, "Corum Bubble Meets the King of Pop Art"
Charlotte Anfray, Paris Match Magazine, Paris France, Weekly
The Watch Quote, "Corum & The King of Pop Art; Between Pop Art and Pop Horlogerie"
World Tempus, "Corum gives free reign to the Pop Art American artist to create a Bubble collection reflecting his own style."
2017
Aspen Magazine, Cover Art, Feature, Modern Luxury Publications
Aspen Gallery Guide, Modern Luxury Publications
Collections Magazine, Toronto, Harvey Kalles
Aspen Peak, Feature, Modern Luxury Publications
Aspen Insider's Guide 2017, Modern Luxury Publications
David Jenison, Prohbtd Culture, Nelson De La Nuez Interview: "Nelson
De La Nuez Talks Cannabis, Vodka & Xanax Cocktails"
Aspen Sojourner Magazine, Nancy Mayer Publisher
Exhibitions